Learn how to sew hand warmers in the shape of hearts! Use felted wool and rice to sew up this quick project. Great for any season and sewing ability!
I have been using a few hand warmers lately to help with the chilly weather. The heater is on, but it's still freezy! That's how I feel!
I had a cute pair, but they were cooked too many times and no longer worked. It was time to make me some new ones.
For these hand warmers I used felted wool sweaters. I keep a little pile in the sewing cottage for different projects.
These are sweaters that have either been accidentally been shrunk or I shank, or felted them myself.
I also thought that because they might not be fully felted and they have larger stitching holes I use an added layer of muslin.
I used white, but maybe should have used a pink fabric to blend better with the wool.

Materials Needed:
felted wool
rice
pinking shears
muslin fabric
Heart Hand Warmers Tutorial:
Make a heart template and cut out
Cut out 2 hearts out of muslin and 2 hearts out of wool
Layer the 2 muslin hearts, wool heart on top and bottom
Sew all the way around the heart, leaving a 1″ opening for rice filling
Use a funnel and fill with rice
Sew the opening closed
Using pinking shears, trim the edges

How to use heart hand warmers:
Warm in the microwave for 30-45 seconds.
These don't take long to make and because they are sewn by machine and the edges are pinking sheared, they make up super quick!
Clickety Click here for a few more Heart Projects.
This is a great easy sewing project for teachers, friends, or yourself for Valentines holiday.
For more fantastic 15 minute crafts check out–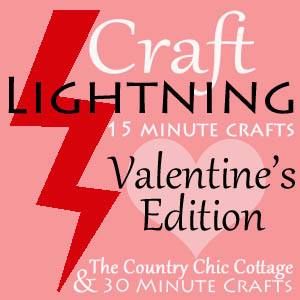 WANT TO REMEMBER THIS? SAVE THE HEART HAND WARMERS TUTORIAL TO YOUR FAVORITE DIY PINTEREST BOARD!
Do you make hand warmers? What kind of fabrics or shapes do you sew?