For the wool challenge, I wanted to share some embroidery designs for wool applique. Since there is a lot of embroidery work on the wool rug pattern I thought it might be helpful to have some resources to help you figure it out.
The basic stitches are really super easy. The most common i think used when stitching on wool applique is the button hole or blanket stitch.
Besides the stitch you can also make additional variations with the thread– use more than 2 threads to make it heavier looking and stand more out.
You can also change colors, or sew with 2 threads of one color and 2 threads of another…kind of a mix and match.
Some of the stitches you can do some of the stitches in one color and then go back and add another stitch on top with a different color of thread.
Take a look at some utterly fantastic finished crazy quilt stitches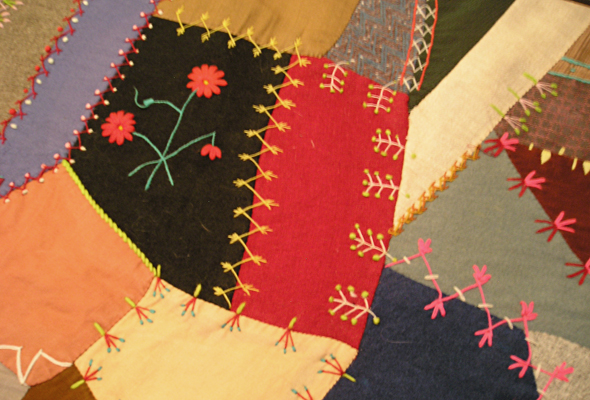 resources: fiber fantasies, caricol creations, hey now, craftser
Do you have a favorite stitch for embroidery with wool applique?