I'm a fan of the hexagon….if you haven't already figured that out.
I'm not really sure if it's the shape or the possibilities, or what.
Either sewn by hand or by machine…if it's the shape of a hexagon, it's good with me.   What's kind of fun about it – not only the shape, but the size.  They are all over the place and there isn't one size that is more right or wrong than the other. Blow it up for a full quilt. You can even stretch them out! Use small ones and sew by hand for a spider web. Better yet, piece a bunch of fabric together like a string quilt block and make a quilt.  So many possibilities.
You can decide for yourself as well – hand or machine –
To being with — you might need yourself some supplies:
You might need some instructions:
how to sew a hexagon
how to hand sew a hexagon or english paper piece with the hexagon shape:

Super Cute Hexagon Halloween Projects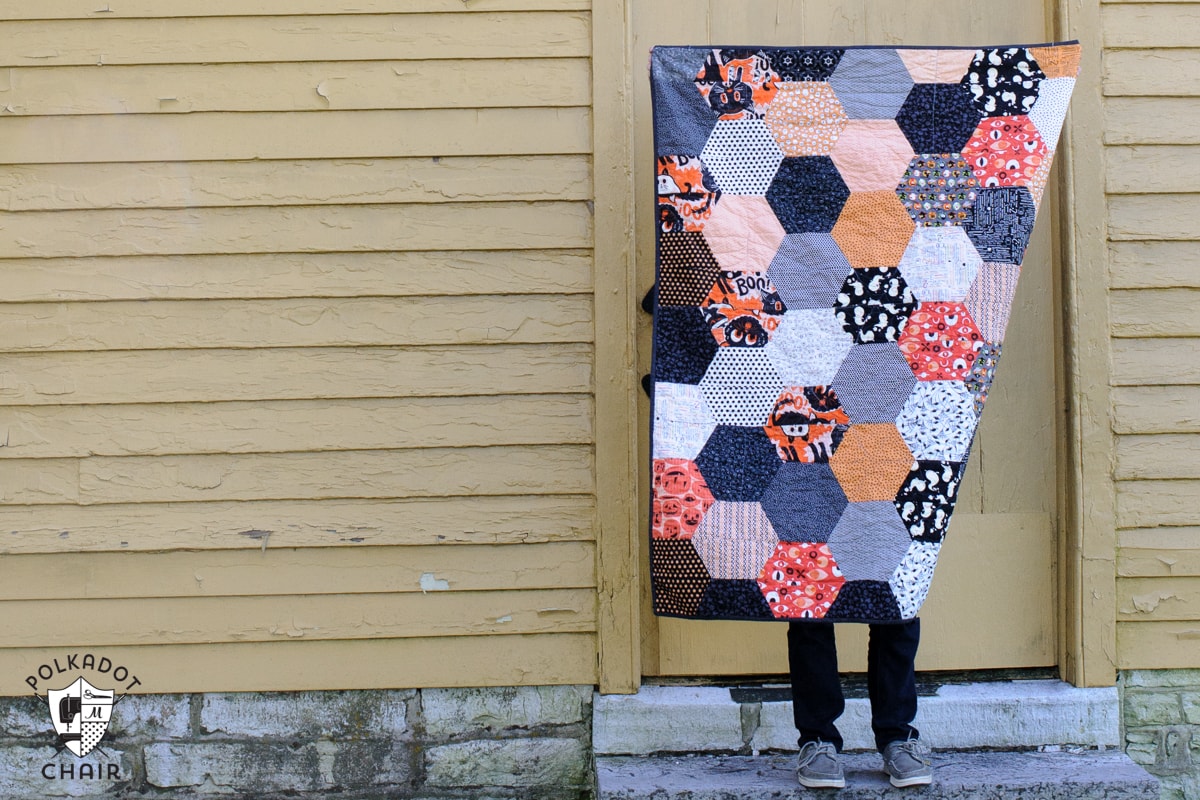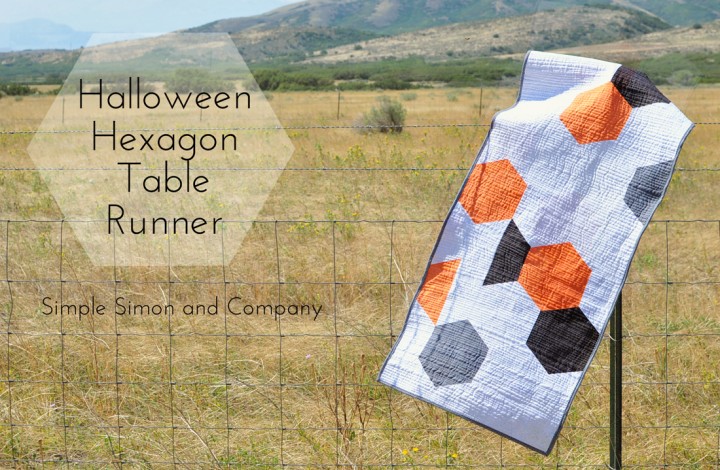 Halloween Hexagon Table Runner
Spider Web Quilt
If you are looking for something else that is just as cute, but not hexagon related…but still Halloween, check out these:
What's on your list to sew up this Halloween?