Learn how to make some adjustments to your headbands or sew a strap that helps with the face masks. After wearing the face mask for a bit, your ears will get sore.
Adding some cute buttons to your headbands or making a strap with buttons is a great way to not wear out your ears!
You can even add a button to a fall or winter head wrap. Super cute and so simple to do.
Headbands for Face Masks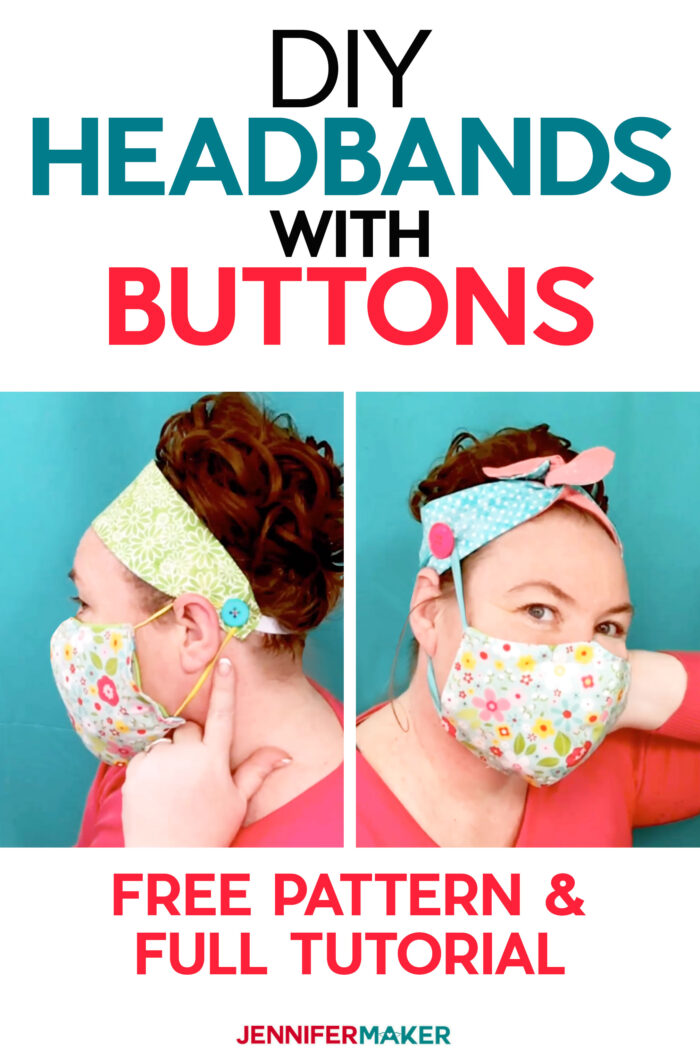 Straps for handmade face masks
Additional Face Mask Tutorials and helpful tips: