Guest Designers Elaine and Audrey of the cloth parcel
The last month of the year has come and we are going out with a bang!
This mother-daughter pair is the perfect ending I think.
Their pattern designs are modern and fun and while they may look complicated, they are great designers and keep things simple in construction.
They have the cutest bags and pillows as well- don't miss those!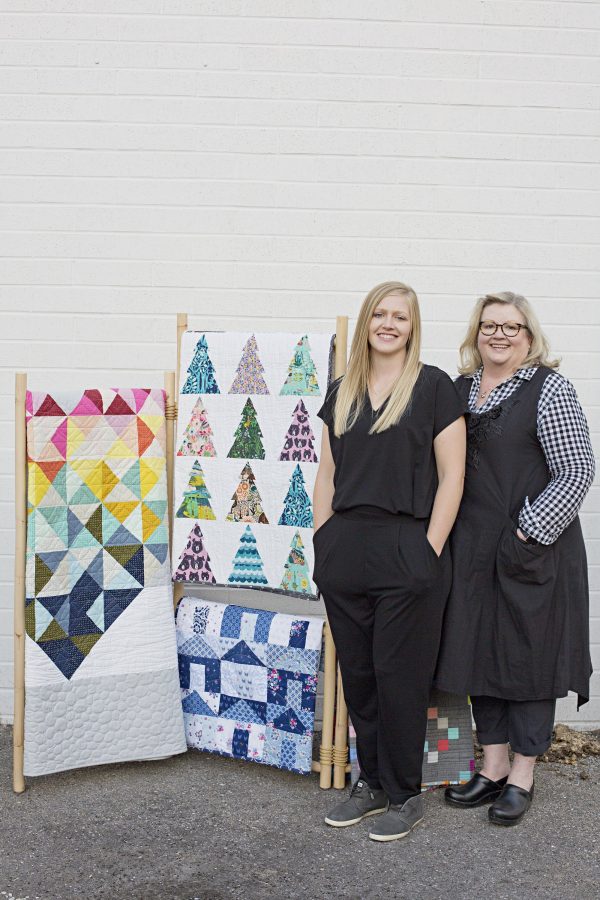 Here's a bit more about Elaine and Audrey:
The Cloth Parcel is run by Elaine and Audrey, a mother-daughter creative team with combined decades of experience in sewing, quilting, and design. Our patterns are a collaborative effort from start to finish.
Elaine made herself a jumper in the 4th grade and countless things thereafter. Earning a Communications BA for practicality, she took clothing courses for fun. She has finished over 100 quilts in the last 19 years, including a finalist for the 2011 International LDS Church Art Competition.
Audrey has a BS in Interior and Business Design and is currently the queen of the roost at home. Lover of all things art and design, she is always trying something new and finding a new way to create. She loves to quilt, sew, and craft.
About the project for the quilt group:
We are using four of our Double Crossed quilt blocks to make a bordered table runner.
Radiate Table Runner
Materials:
3/8 yard each of 4 colors for the Double Crossed Blocks
3/8 yard of 1 color for the border
3/8 yard binding
1 yard backing
Download the Pattern: login to view

The Night Sky Mystery Quilt Block
Double Crossed combines plus and X motifs into one quilt block, with some added details on the plus ends. It's one of our favorite blocks to play with color, value, and print. Plus, it's a great stash buster!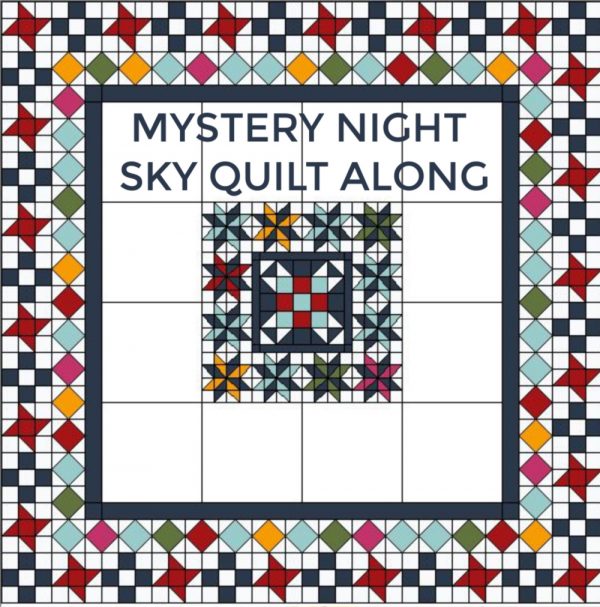 Grab the quilt block here –IAQ Login
Double Crossed combines plus and X motifs into one quilt block, with some added details on the plus ends. It's one of our favorite blocks to play with color, value, and print. Plus, it's a great stash buster!

~ Enjoy their interview ~
How did you get your start in sewing?
Audrey: Even though I had sewn things growing up, I really got started sewing after having a couple of kids and finding myself at home looking for a challenge. I started following sewing blogs and figuring things out. A friend of mine is a quilter and got me started on a quilt for my daughter's bed.
Elaine : I got my start in sewing when I wanted to wear a jumper my mother didn't have time to make. I'm sure it was a mess but I wore it to school anyway.
What inspires you?
Audrey: Nature is always an inspiration. The purpose of the quilt is also something I think about, if it's for someone specifically.
Elaine : I'm inspired by color and pattern play wherever I see it. Art, nature, my head.
Do you have a favorite notion?
OLFA cutters, mats, and rulers; Gingher shears; Fusion pens; Wool pressing mats.
What's coming up for you that we can check out~
We just released two new patterns, Piece & Love and Cartography. Piece & Love is a modern quilt featuring a giant offset heart, which comes in throw and twin sizes. Cartography is a plus quilt with a couple of twists, including two different block designs, that comes in baby and twin sizes. Both patterns are adapted from quilt kits that we designed for Bluprint.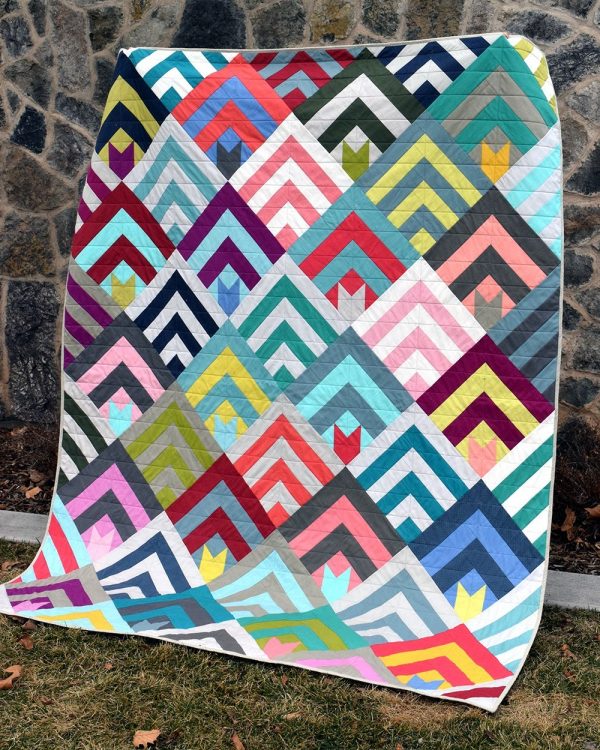 Quirky or fun fact about yourself?
We love to oil paint together!
GIVEAWAY AND A COUPON!
Elaine and Audrey have generously offered a giveaway and a coupon for our members!
The coupon is COUPON CODE: for IAQ members only- login to view.
Where can you find them?
Join the International Association of Quilters an online quilt group that fits your schedule & location. Exclusive patterns. Community of quilters. Designers you'll love. Join here!
All the details you need to know about Quilting & how to get started!
Quilting doesn't have to be hard or complicated and overwhelming. It can be fun and a great way to relieve stress! Start with our 13 quilting basics for beginners and end with a fun sewing project. With a variety of projects, tutorials with the hints and tips, videos and more - you'll find something new every time you visit.
Click here to get the details!