There is something about watching, listening and sewing all together.   The easiest way to do that is to check out the free online sewing classes at Craftsy.  They offer all of those, plus interaction with the teacher and students and a gallery to showcase your work.
If you love taking live classes, but don't love the idea of packing up your machine every time…… these are totally for you.
Basically Craftsy is an online teaching platform – they offer classes that you take online by way of video.  So if you don't have a friend who sews, don't have a sewing group close by, or access to any other sewing advice, Craftsy can quickly take you from beginner to intermediate level skills and beyond.  There are classes for sewers and quilters of all levels, starting out with the very basics right up to advanced techniques such as couture draping and sewing.  The best part – it's really high quality and very interactive.  The instructor will answer your questions and help you along with your progress.
Why take a Free Craftsy Class?
Why not?  You've got nothing to loose and everything to gain
It's free
It's yours forever to watch as many times as you like
You can take your own notes during the video and make your own bookmarks
You can learn new skills and ways of doing things
Real industry professional teachers
See and share projects with the other students
Post questions
Classes on sewing and quilting
Classes on lots of other subjects too if you want to try something new
Gives you a good taster of what the Craftsy class platform is like
Primes you to take further classes in future if your budget allows
Start Sewing with FREE Online Sewing Classes you can sign up for TODAY!
Click the picture to go and read more about the class.  If you've never signed up for a Craftsy class before, don't be shy.  They are great and all these really are free.  Enjoy! Links to other subjects at the bottom too.
Want to know all the current classes that are ON SALE – this link will take you to all the discounted classes.
ust click the class picture to read more about the class and sign up.  If you've never joined Craftsy or signed up for a class before, don't be shy.  It's really easy and totally free! (Links to full class list is also at the bottom of post.)
---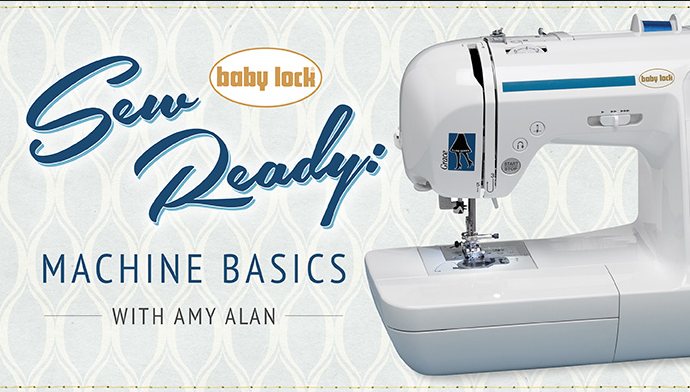 Whether you're new to sewing or you want to brush up on the anatomy of your machine, Amy Alan covers all the bases in Sew Ready: Machine Basics. In this free Craftsy class presented by Baby Lock, you'll learn how to thread, clean and use your machine.
---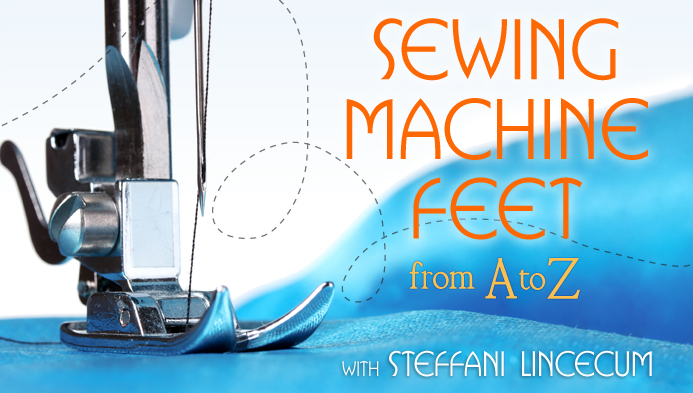 Designer, patternmaker & sewing instructor Steffani Lincecum teaches you how to identify and use 11 of the most common sewing feet. Start with zipper and buttonhole feet, then learn how to use blind-hem and rolled-hem feet to finish your work like a pro. There is something for everyone to learn in this free mini- class.
---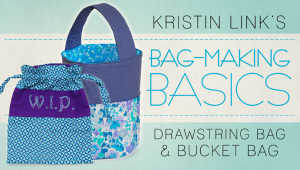 Your favorite bag might just be one you make yourself with the guidance of Kristin Link of Sew, Mama, Sew! This free mini-class offers easy-to-follow instructions for a drawstring bag and a soft-sided bucket bag that's perfect for holding toys or craft projects. Both bags can be customized to any size, embellished and personalized, you'll love this class.
---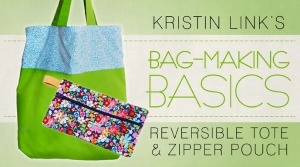 Looking for a quick, fun project that won't break the bank or tax your nerves? Kristin Link from Sew, Mama, Sew! is back at it again with these two fun bags. Even beginning sewists will feel at ease following Kristin Link's precise and simple directions. These cute and handy bags will have you looking for reasons to make them!
---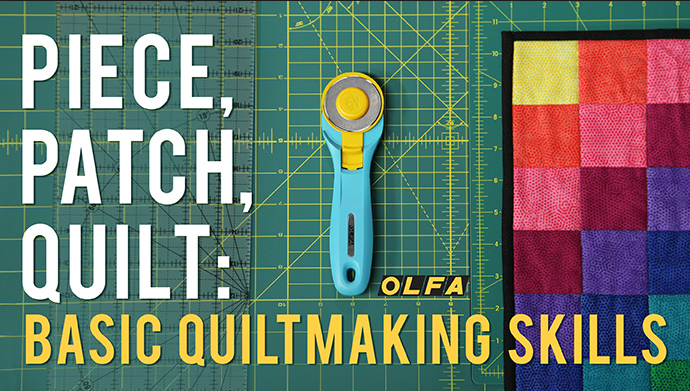 Whether you're renewing your love of quilting, or making a quilt for the first time, shop owner & instructor Gail Kessler is here to guide you to success. In Gail's class, you'll receive four accessible quilt patterns, and learn all the skills you need to bring them to life! Gail's enthusiasm and expertise make this class fun to watch and easy to follow.
---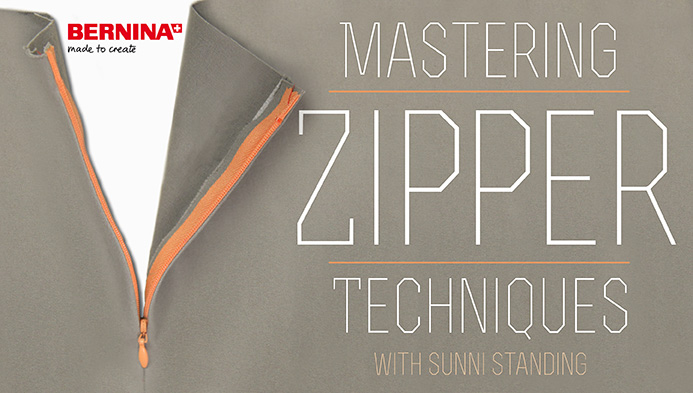 Even experienced sewists know that zippers aren't always easy. Tackle them head-on with Sunni Standing and Bernina! Confidently insert slot seam, invisible and lapped zippers with ease. Learn all about the tools necessary for your project, such as zipper feet, stabilizers and fusible web tape. Apply these zippers to a variety of garments, including those with linings and facings. Zip it good!
---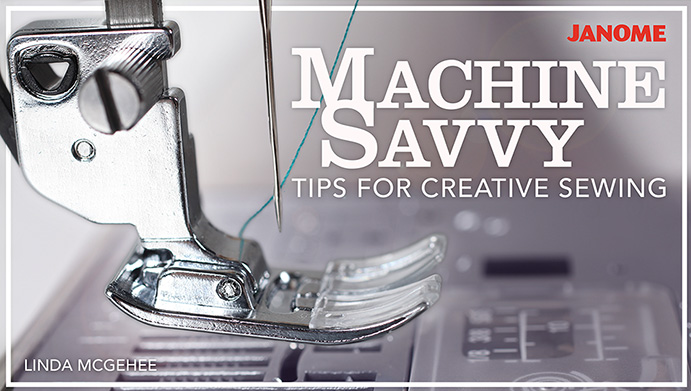 Unlock machine features and tricks for inspired stitching as renowned instructor Linda McGehee demonstrates on a variety of Janome machines. Make your work pop with gorgeous couching and eye-catching corded piping. Make your stitching more fun, creative and beautiful!
---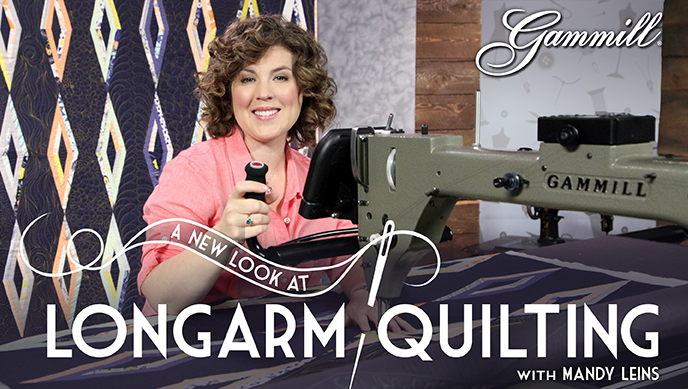 Stitch projects of any size without tiresome wrangling, and finish more fabulous quilts yourself! Alongside professional longarm quilter Mandy Leins, you'll discover tips for machine set up and positioning your body so you can quilt longer. Learn a simple ways to build your skills. Class includes two patterns and tips to handle narrow bands, sharp corners, areas of negative space, appliqué and more.
---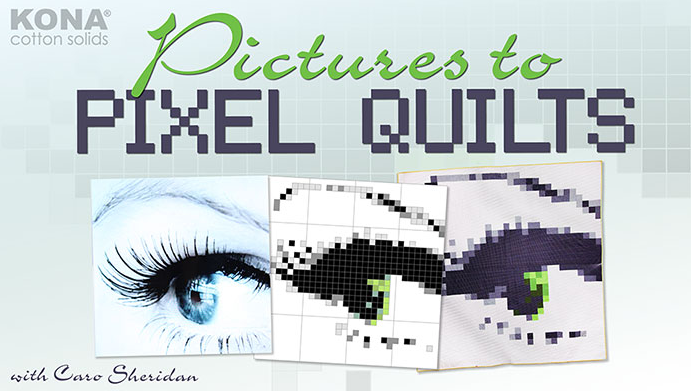 Learn how to select, pixelate and plot a photo on a graph. Master combining block grids with efficiency, minimize fabric needs, choosing the right photo and steps for final construction. Discover how to devise a custom template, use formulas, spreadsheets, color coding and calculating fabric needs/cut sizes. This color-block construction creates cutting-edge quilts that are sure to turn heads.
---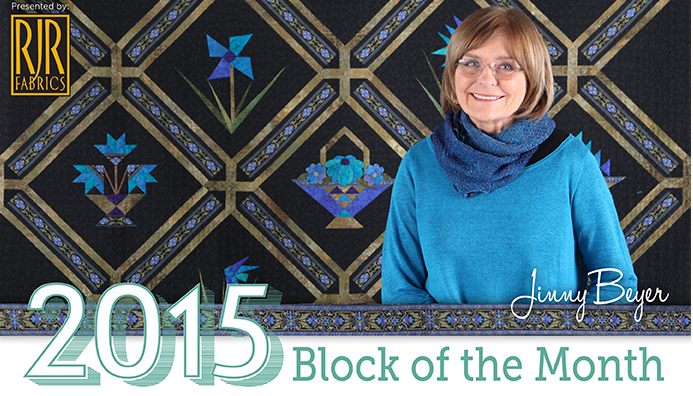 Build your skills and a breathtaking quilt, one fun block at a time! Explore appliqué, foundation piecing, partial seams and more to assemble 13 beautiful blocks. Each month Jinny will walk you through her signature hand-piecing techniques. Finish your quilt in flawless style with sashing and cornerstones, and add professional polish with a lesson on border prints and crisp mitered edges.
---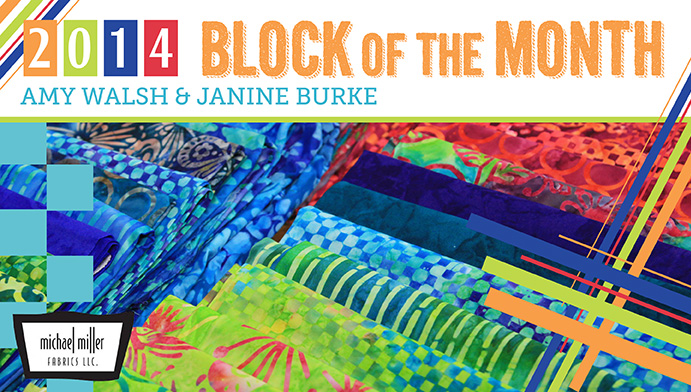 Say goodbye to color confusion and develop your color confidence in this free Craftsy class. Learn how to choose inspired color combinations for captivating quilts! Start with color theory basics and discover accessible techniques for combining colors. Create a soothing, low-contrast look with analogous colors, or an energetic, high-contrast effect using complementary colors. Add emotion to your designs with warm and cool colors, make your piecing pop with hexadic color schemes and create contrast with value.
---

Austin, Texas, became the focus of the modern quilting world as The Modern Quilt Guild hosted its inaugural event, QuiltCon. Feel like your in the audience watching lectures, seeing workshops, demonstrations and products from vendors around the world. The Craftsy production team has captured seven different lectures plus the awards ceremony recognizing the best work in QuiltCon's juried modern quilt show. Speakers include Heather Jones, Angela Walters, David and Amy Butler, Jacquie Gering and Mary Fons.
---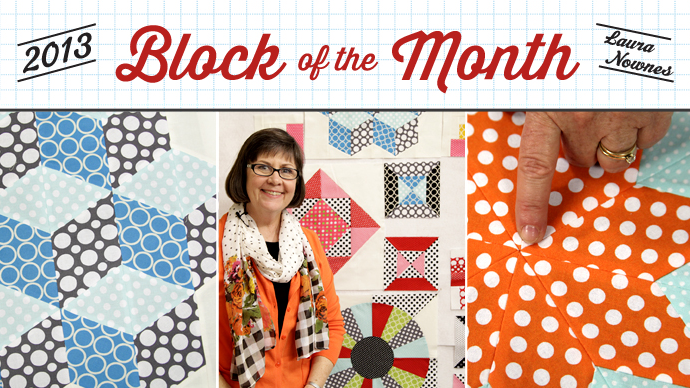 Sew along with quilting legend Laura Nownes as she teaches you 10 blocks of various sizes, including LeMoyne star, tumbling blocks, strippy spools and offset log cabins. You'll learn 45- and 60-degree triangles, partial seams, Y-seams and curved piecing. Add two fun filler blocks, then assemble the 60″ x 63″ (152 x 160 cm) quilt and finish with Laura's easy mitered binding. It's a great class for experienced quilters, but jump right in if you have basic sewing skills!
---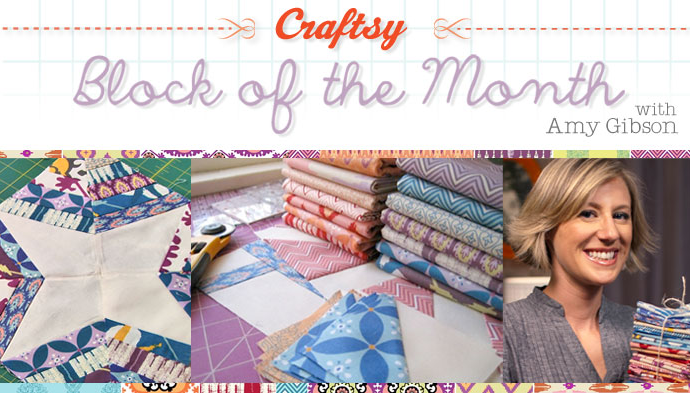 Quilt along with Amy Gibson and learn 10 different quilting techniques: half- and quarter-square triangles, appliqué, string quilting, paper piecing and more. Amy makes 20 12″ blocks using what you've learned. Some are brand-new designs, others fresh twists on traditional favorites. Craftsy users loved it so much it's become an annual tradition!
---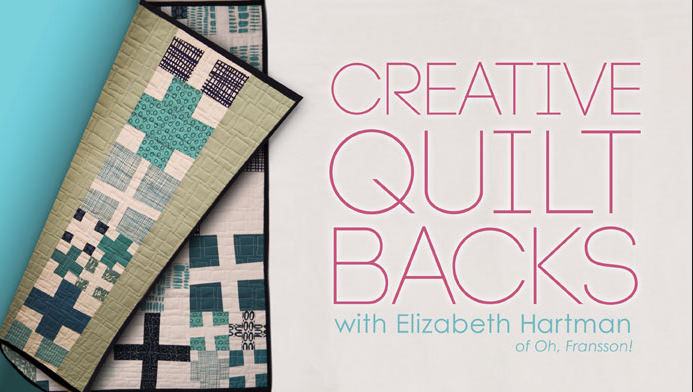 Finish your quilt with a flourish by creating a back that's worthy of the front. Renowned modern quilter Elizabeth Hartman shows you a variety of easy ways to echo or complement your quilt's design using large prints, strips, blocks or patchwork. Whatever your quilting style, you're sure to find inspiration in this free mini-class.
---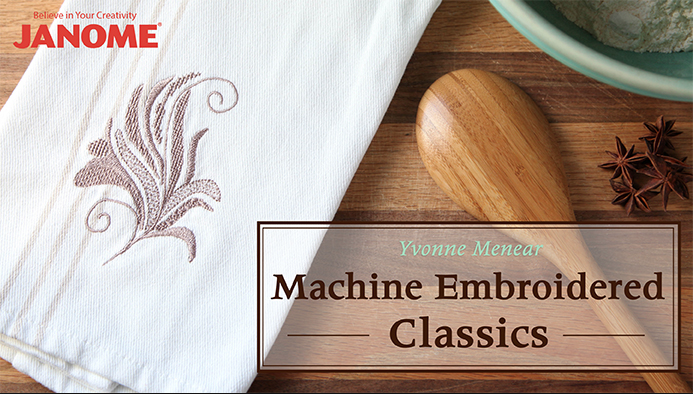 Get to know your embroidery machine as expert instructor Yvonne Menear guides you through easily embroidering pillowcases, kitchen towels and even high-pile bath towels!  You will start by learning deconstruction methods, stabilization strategies, spray adhesive and basting. Select thread colors that showcase texture in your design, then, conquer a high-pile fabrics with a tulle topper trick. Plus, get the exclusive embroidery files featured during class for FREE, sized to fit both 4″ x 4″ and larger hoops.
Find ALL the FREE Sewing and quilting classes on THIS PAGE.
Interested in learning new skills?  There are free classes in other subjects too.  Check these out:
Do you have a favorite class?

---