If you didn't already know, it's September…which is National Sewing Month.
This month is all about sharing the love of sewing with others.  OR  it is just giving something new a try if you already are on the sewing bandwagon….which my bandwagon is so loaded with fabric and notions that I rarely go anywhere.  I just park and sew. 🙂
To celebrate this awesome month, I have dug around the internet world and found a few great deals that you will of course need to check out.
 mega prize package over on All Free Sewing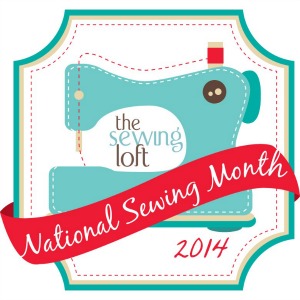 The Sewing Loft is full all month long with interviews, tips, and sewing hints. plus a mega giveaway is coming!
New Sewing Tips on Tuesdays and a giveaway on Thursdays during the month!
The Seasoned Homemaker writes about why she started and a few things you can look forward to when you pick up sewing. 
Bernina is full of celebrations you will want to check out…and a machine!
Join a great lineup of designers for a series of free patterns and tutorials
What are you doing this month to celebrate?  
---